Water is all around us, isn't it? Rivers, lakes, the sea you swam in on holiday or live near to. There seems to be an endless supply. So why do people repeatedly reminding us that we need to save as much as possible? It's because statistics show that if things continue at their current pace, England will not have enough water to meet demand in 25 years, according to the chairman of the Environment Agency!Sir James Bevan, chief executive of the Environment Agency has been quoted by the BBC as saying: The impact of climate change, combined with population growth, means the country is facing an "existential threat".
What Water-Saving Equipment Does Ecocleen Employ?
Every site we support uses the Rubbermaid Commercial HYGEN PULSE Single-Sided Mop Kit. It uses industry-leading microfibre and has an onboard reservoir, resulting in cleaner floors that are cleaned faster, easier, and more efficiently. The technology can help us to save 17 million litres of water each year across all of the sites we service.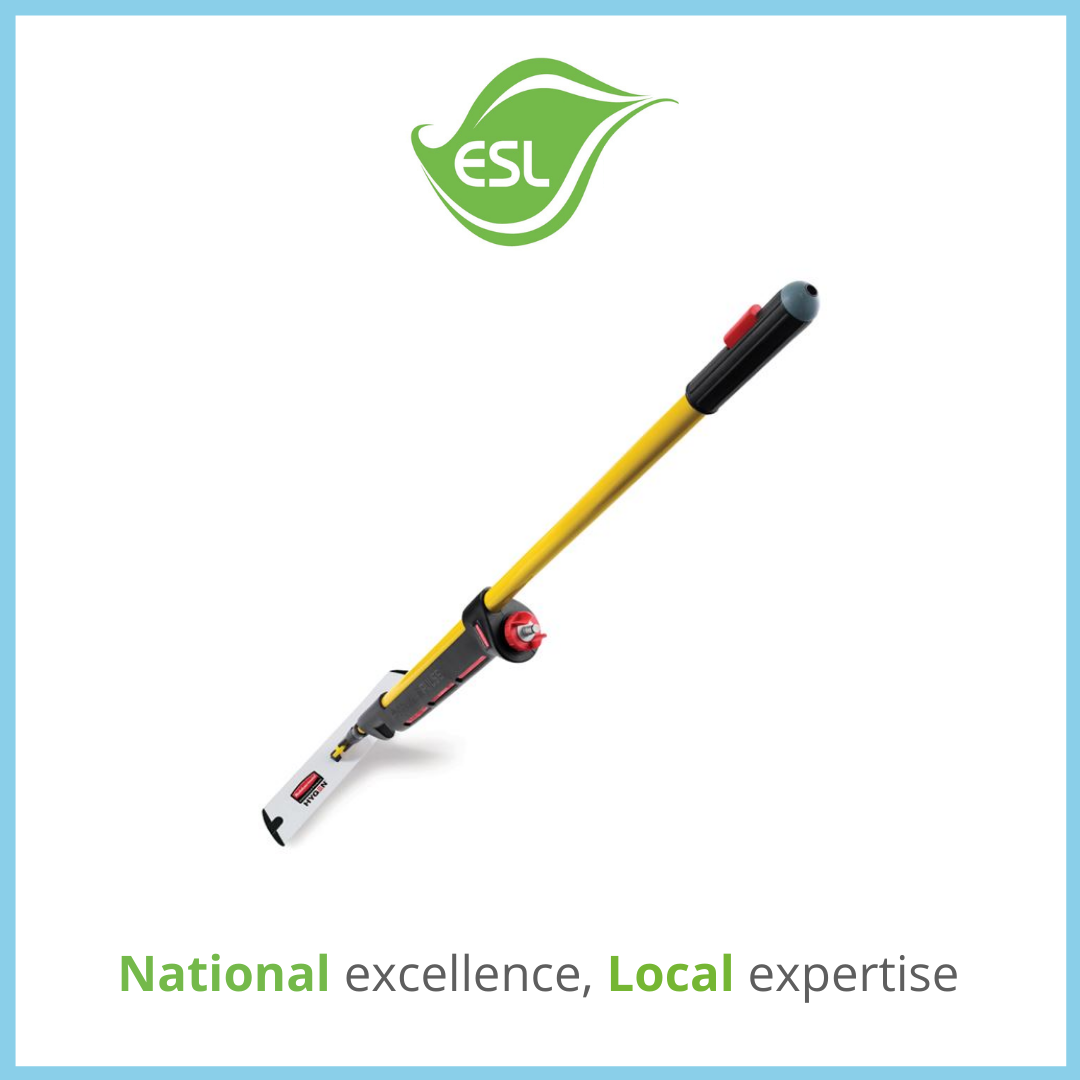 What You Can Do to Make a Difference
A study by the Water Regulation Advisory Scheme (WRAS), reported by WWT, found that people in the UK underestimate how much water they actually use by 55%. An average household uses 350 litres of water a day, yet people estimate they only use 157 litres a day.Worried you're wasting water? Look no further. These 19 must-know water-saving tips will help you save water at home:
https://www.cleanipedia.com/gb/sustainability/save-water.html
Oceans and Plastic Pollution
How much do you know about the threats that our oceans and the marine creatures that call them home face from plastic pollution? This quiz by Earth Day will put your knowledge to the test
https://www.earthday.org/oceans-and-plastic-pollution-quiz/